Ealing Council recognises and values the diversity of all people and communities in the borough and in our staff.
True equality is more than simply identifying the different communities that are represented in Ealing. It is about ensuring we understand the needs of our staff and residents from a range of diverse backgrounds and that we continually strive to operate inclusive practices.
Our goal is to improve the quality of life for everyone in the borough. We therefore recognise that to deliver equal life chances for all, we have to provide services that are tailored to people's actual needs. Even if this means treating people differently to ensure fairness.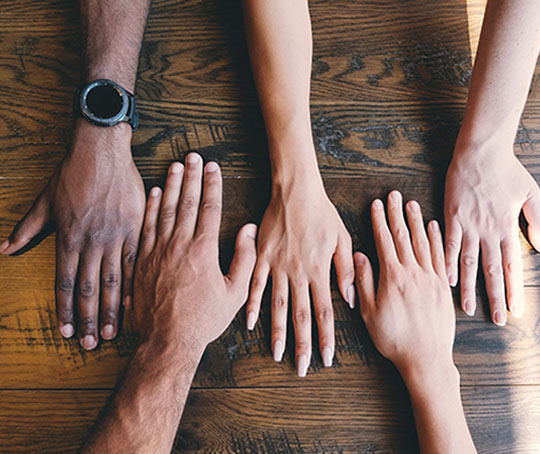 We are a diverse, multicultural London borough. We recognise and value the diversity of all our residents and staff. We are committed to a policy of equality in employment, service delivery and community engagement.
Employment and service delivery commitments
Equality and diversity policy
The council has a comprehensive equality and diversity policy, which involves a commitment to review and change the council's practice in order to help eliminate inequalities in the workplace and provision of services. This policy is based on the principles of mutual respect, fairness, social inclusion and a commitment to tackle inequality.
The council has a responsibility to ensure that individuals, voluntary organisations, firms and institutions acting on behalf of or as agents of the council do not practice unlawful acts of discrimination. For more information, please see our equality and diversity policy.
The council has commissioned an independent chaired race and equality commission which will report by May 2021. The commission will make recommendations which will inform future updates to council policy.
Equality and diversity in employment
The council has the following aims for equal opportunities in employment:
We recognise, respect and value diversity within our workforce as an asset and key resource in enhancing and maximising performance to effectively meet the diverse needs of our residents
We will actively monitor employee and applicant data and information on a regular basis to ensure that there is a continuous review of the composition of the workforce. Monitoring of employees and applicants will help identify the impact of policies and practices and provide the basis for action to eliminate unjustified discrimination and promote equality of opportunity
This data will be reported regularly to a senior manager, elected members and the trades unions. We will publish this data every year
We measure how representative the workforce is in comparison to the Ealing profile, to ensure that we are not discriminating against any groups of people. Please see employee and applicant monitoring data
We are committed to recruiting the best people and will actively recruit and support high potential individuals, regardless of their background 
We are a disability confident employer and are committed to interviewing all disabled applicants who meet the minimum criteria for the post. We have a guaranteed interview scheme that treats disabled applicants more favourably than those that are not disabled. You can find more information on looking for work if you're disabled
We will ensure that all employees and potential employees are treated fairly and that no applicants are discriminated against in the recruitment and selection process 
We will review the recruitment, learning and development of our staff and the composition of our workforce, in line with our statutory obligations 
We will comply with our obligations in relation to statutory requests for contract variations and make reasonable adjustments to standard working practices to overcome barriers caused by disability
We are committed to investing in our staff and will provide learning and development opportunities to support the development of our workforce 
We will not tolerate discrimination, harassment and will take prompt and effective action if it occurs
We will support our managers' right to manage, and the right of staff to be managed fairly.