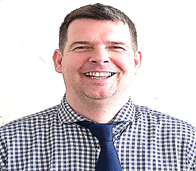 Adult social care provides a wide range of services to local people and communities in line with national legislation and locally driven goals. Our goal is to support individuals to maximise their independence and wellbeing through support from their community and family networks, whilst also working to prevent and respond to concerns about their safety. These aims and our strategies to meet them are defined within the Better Lives programme which has been implemented across the service.
Better Lives focuses on the way we look at creative community opportunities in order to support people and their carers to be as independent as possible for, as long as possible. This is also supported through early intervention which supports access to community resources, strength based assessments which engage with customers, their families and wider community networks.
Whilst the council does face significant financial challenges, Better Lives is something we would have been doing anyway. Promoting independence and a strengths-based approach are central to social care ethics and practice. In most cases enabling people to meet their needs alone or with the support of their wider-network or community is preferable to state interventions.
Within adults social care we have hundreds of colleagues who are committed to the community we serve and who work in a myriad of different roles. Better Lives is key to all our roles and is closely aligned with the wider councils values and behaviours.